Free Prevention Program Guide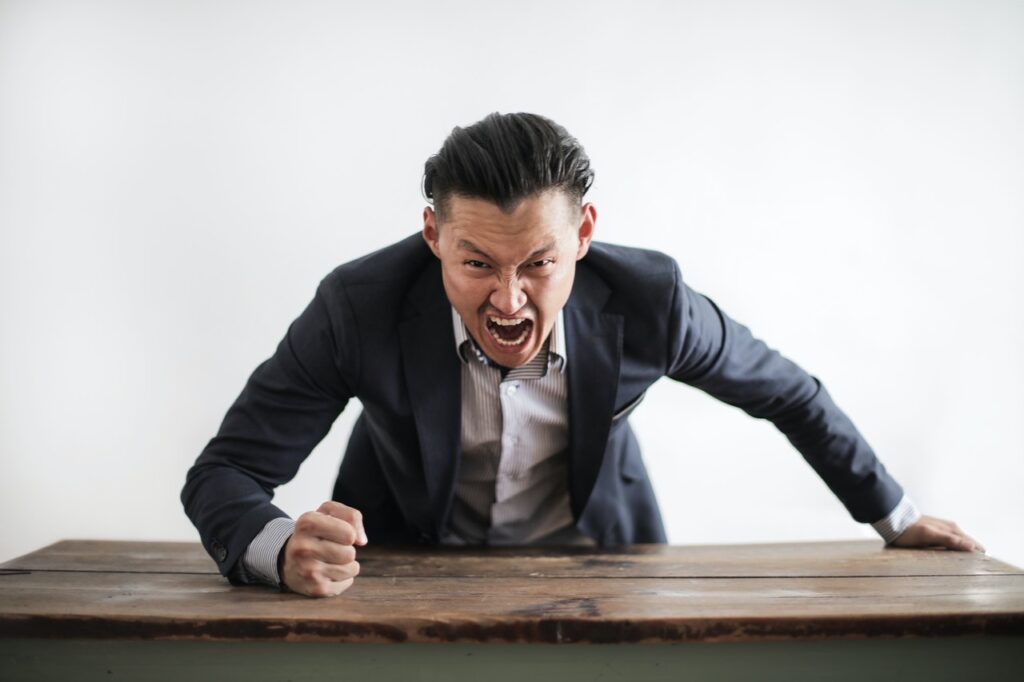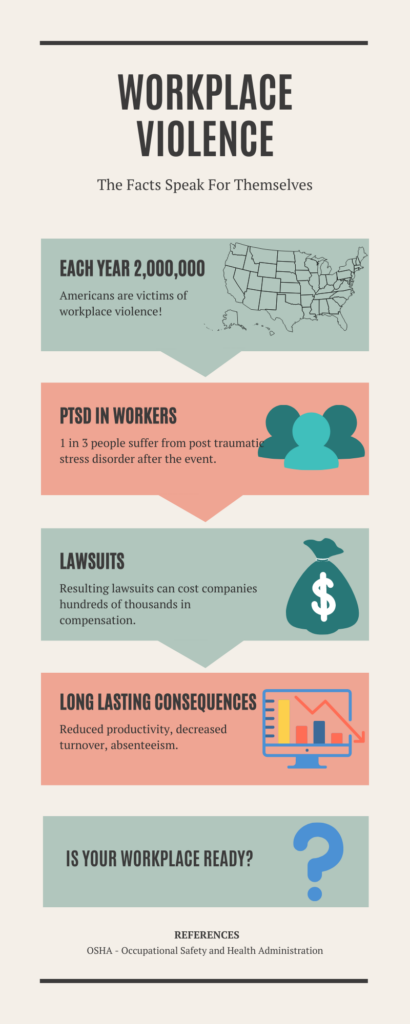 Workplace Violence 
According to the Occupational Safety and Health Administration (OSHA), workplace violence "is any act or threat of physical violence, harassment, intimidation, or other threatening disruptive behavior that occurs at the work site."
Each year more than 2 million Americans become victims of violence in the workplace and in some cases, this has ended in homicide.  Many victims, 1 in 3, of such violence suffer from post-traumatic stress disorder (PTSD) after the event and the effects can be long-lasting.
PTSD can also affect those who have witnessed a violent act or emotional assault potentially leaving them with feelings of anxiety about work, depression or guilt.
Workplace violence can come in many forms, each one a traumatic event for the person or persons affected. The National Institute for Occupational Safety and Health (NIOSH) has assigned 4 distinct categories of workplace violence as falling into: criminal intent, customer / client, worker on worker and personal relationship. 
When violence occurs in the workplace it has a negative impact on all involved. Whether you are directly impacted by the violence or have witnessed violence it could  adversely affect your mental health. 
Many companies not only have to deal with the human, emotional and mental impact of workplace violence but may also find themselves facing the resulting lawsuits that can run into hundreds of thousands of dollars. 
The long lasting consequences can manifest themselves in the form of reduced productivity, decreased turnover and absenteeism. 
Taking the appropriate precautions is the first step. The Hotchner Workplace Wellness prevention guide is designed to help you answer some important questions about your company's readiness in the event of violence occurring in your workplace. This step by step guide is clear and concise, giving valuable information on how to put a workplace violence prevention plan in place. 
Awareness and education is essential. Managers should be trained and alert to warning signs and know how to respond appropriately.
According to the
Federal Bureau of Investigation
(FBI) employers, "have a legal & ethical obligation to promote a work environment free from threats and violence."
You can find out more about my services here.